Pools
Experience in Fiberglass Pools

We can make a fiberglass pool blend beautifully with your outdoor space.

Local Pool Experts!

We have vast experience with fiberglass pools in the Midwest!

We offer LOTS of options

We want your outdoor space to be unique for you which is why we offer as many options as possible!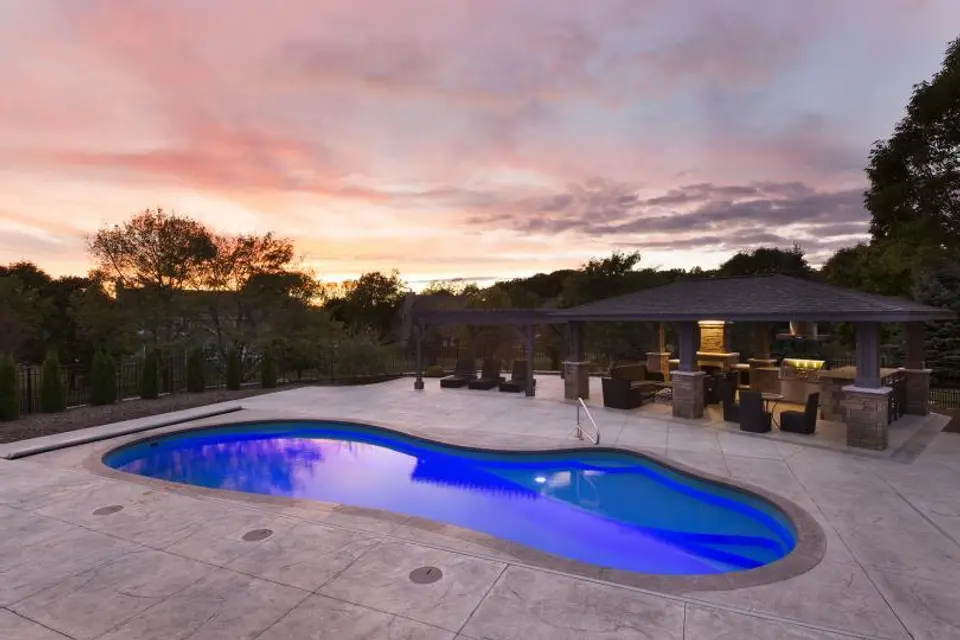 Proudly offering the best brands in pools!
Contact us today to get a free, no-hassle quote!
Water Features
This is where creativity kicks in! You can add bubblers and water falls to accent your pool, and create a completely unique experience.
Wet Deck
This is an area of the pool that is filled with three to twelve inches of water. It's perfect for kids playing or sunbathing.
Tanning Ledge
Think of this as a wet deck. It will be a smaller area allowing up to two people enjoy sunbathing in a few inches of water.
Spas
It's important to have your spa and pool match. We take pride in our ability to get this done right.
Coping
Coping is the material used to cap the shell wall. Coping can be done in assorted colors and textures.
Pool Color
Fiberglass pool shells are made in seven beautiful colors, each with its own sparkle and shimmer finish.
Tile Color
Set the mood with custom tile colors to set the mood of your new outdoor water space!
Pool Shape
We offer lots of shapes including rectangle, square, circle, oval, and kidney Bean.
Pool Size
Although you might have limited room in your outdoor space, you can still pick the size of your pool to fit your family's needs. We will work with you to determine the maximum pool opportunity for your area.