Probuilt Pool & Patio products manufactured by
Aviva Pools (select markets)
Inground Fiberglass Pools

More than just a company that manufactures fiberglass swimming pools, Aviva Pools creates premium products that elevate your lifestyle and invite you to live a life of luxury that is defined by owning your own time, your own space, and your own moments.
Discover a slice of paradise right in your own backyard with a premium fiberglass pool from Aviva Pools. With a stunning portfolio of exquisite inground, composite fiberglass pools designed not only with state-of-the-art appointments but also with integrity and passion, Aviva Pools invites you to create your own backyard oasis.
With seven gorgeous color options inspired from some of the world's most beautiful locations, Aviva Pools manufactures its pools in small batches and each one comes with a lifetime warranty.
If you desire that next level of luxury, then this is your time. Own it. Dreams really do come true with Aviva Pools.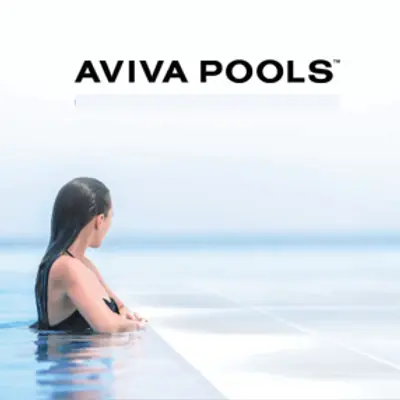 Browse products by
Aviva Pools (select markets)