Article
Dive into Fun: Host a Splashing Pool Party This Summer!
By Probuilt Staff
May 23, 2023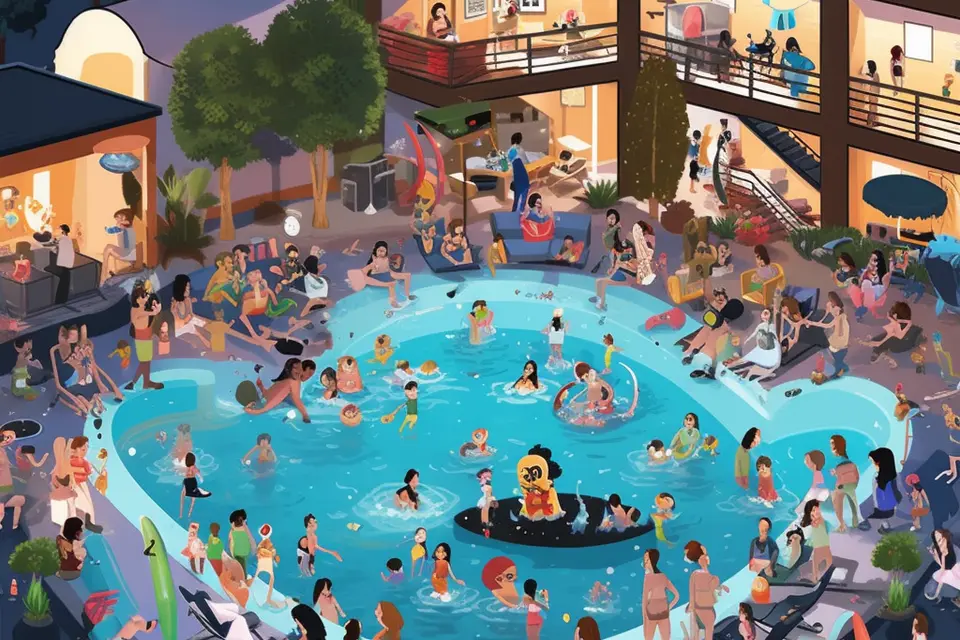 As the summer sun shines bright and temperatures soar, there's no better way to beat the heat than hosting a refreshing pool party! When you have a backyard pool, organizing a pool party guarantees endless fun, laughter, and cherished memories. So, grab your sunscreen and get ready to dive into the ultimate guide for hosting an unforgettable pool party this summer!
Your checklist for the ultimate summertime pool party:
Set the Date and Send Invitations
Start by selecting a suitable date for your pool party. Consider weekends or holidays when your friends and family are likely to be available. Once the date is finalized, send out creative invitations to build excitement. You can use online invitations or get creative with handwritten ones that resemble a beach ball or flip-flops. Don't forget to include important details like the start and end times, address, and any additional instructions.
Create a Poolside Oasis
Transform your poolside into an inviting oasis by adding decorations that complement the summer vibe. Hang colorful paper lanterns, place vibrant beach towels, and strategically position inflatable palm trees or flamingos around the pool area. Don't forget to provide ample shade with umbrellas, tents, or canopies, ensuring everyone can relax comfortably.
Safety First
Before the party begins, ensure the pool area is safe for all guests. Double-check the pool's condition, clean the water, and remove any debris. Make sure there are enough life jackets and pool toys for children and inexperienced swimmers. Additionally, have a first aid kit readily available in case of any minor accidents.
Food and Refreshments
No pool party is complete without a delicious spread of food and refreshing beverages. Opt for light and refreshing dishes such as fruit skewers, veggie wraps, grilled chicken, and colorful salads. Set up a designated food area away from the pool to avoid any accidents. Provide plenty of ice-cold beverages, including lemonade, iced tea, and fruit-infused water. Don't forget the ice cream for a sweet treat under the sun!
Fun and Games
Plan an array of poolside activities and games to keep your guests entertained throughout the party. From water volleyball and basketball to relay races and diving contests, there's something for everyone. Floats and inflatable toys can add extra excitement to the pool. Set up a music playlist that captures the summer spirit, ensuring a lively atmosphere for everyone to enjoy.
Sun Protection
Sunscreen is an absolute must-have for any pool party. Set up a sunscreen station with a variety of SPF options to ensure everyone can protect their skin. Encourage guests to reapply sunscreen periodically. Also, provide extra hats and sunglasses as stylish sun protection options.
Capture the Memories
Make sure to document the fun and capture unforgettable moments at your pool party. Designate someone to be the official photographer or set up a photo booth area with props. Encourage guests to share their pictures on social media using a designated hashtag to create a digital album of memories.
Hosting a pool party is an excellent way to make the most of the summer season and create lasting memories with your loved ones. By following these suggestions, you can ensure a fun-filled and safe event that will have everyone looking forward to your pool parties for years to come. So, get ready to make a splash, soak up the sun, and dive into the refreshing world of poolside fun this summer! Don't forget to invite us along for the fun, too! As the Midwest's largest inground fiberglass pool builder, Probuilt Pool & Patio loves to make sure everyone has a great time in and around the pool.