Natural Stone
Prices that beat the competition

We work hard to offer prices that beat our competitors while still giving you the highest quality sunrooms and patio enclosures.

Over a decade of experience

Probuilt Pool & Patio has built sunrooms, patios and screen rooms for happy customers since 2006.

Top product suppliers

We work with only the best product suppliers to produce the best product for your home.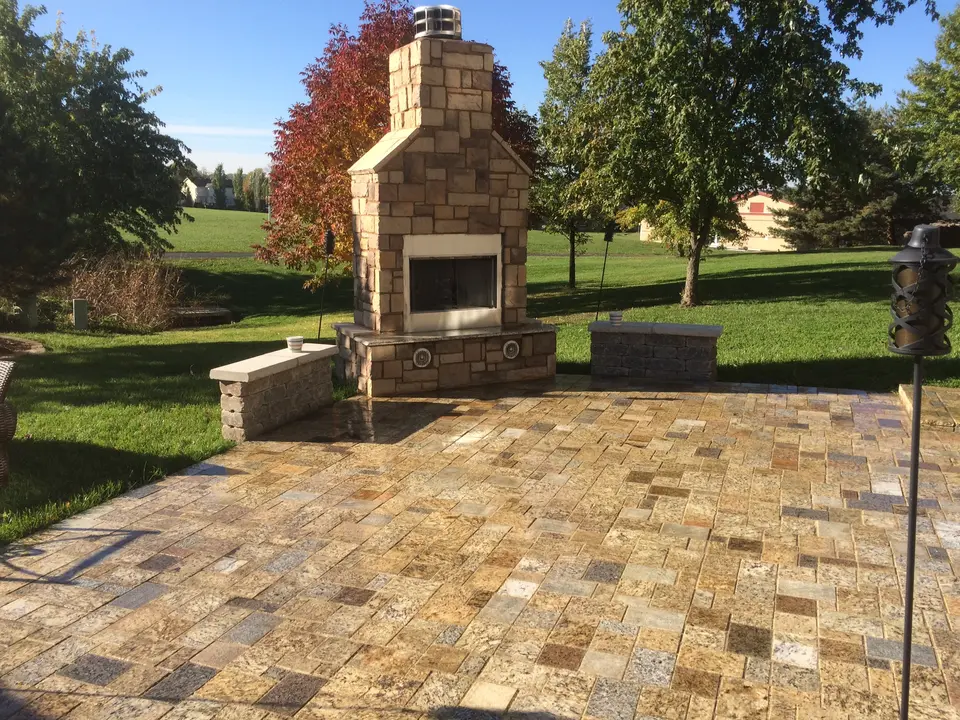 Why
Probuilt

for Natural Stone
NATURAL STONE has been used for centuries by nearly all civilizations. Every corner of the world and every layer of the earth is a multitude of stone varieties with each stone having its own uniqueness and a vast palette of applications to create a masterpiece. The Professionals at Probuilt Pool & Patio will make sure that you enjoy the perfect flooring for your home and needs.
GRANITE – Typically diamonds, sapphires and rubies are the only natural stones that are harder than granite. Therefore, it is best to choose granite when texture, color and permanence are prime requirements. Granite is completely free from maintenance and deterioration. Granite is highly scratch, heat and stain resistant. It is used to face institutional and commercial buildings and monuments. Granite is unequaled as material for steps, fireplaces, road, driveway curbing, terraces and to pave public spaces. Many people choose materials for their countertops because of its dynamic unique patterns and colors as well as the long lasting value and durability.
Granite is approved for medical and food applications. There are no records of granite harboring bacteria. It is the hardest natural material available for countertops and is composed of mica, feldspar and quartz. Granite is the excellent choice for its beauty,durability and the ease of cleaning. It comes in several different colors and is quarried in the United States as well as several other countries. Granite has a swirled or splattered grain and contains many other minerals.
Interior granite has a polished finish along with a busy look. In order to keep up with current trends, manufacturers are producing smooth and unpolished rough textured surfaces. Exterior can be polished, split faced, flamed, honed, bush hammered or texturedwith many industry applications. Granite can be purchased from the quarry in rough block form by the fabricator that will be ready to be sawed and split into smaller sizes or can be purchased in slab or dimensional tile form with a surface finish already applied. Granite has become popular in built tract housing for interior use or overall landscaping design.
LIMESTONE – Limestone is a uniform and texture grade and has gained acceptance as a premier dimension stone. It typically weathersnaturally, the color mellows and blends into a nice natural patina. Limestone has no artificial coloring agent to fade and has no reinforcement rods to rust and it actually improves with age.
The limestone can be adapted to various architectural styles, has pleasing natural color, is easy to shape and durable. All those factors make limestone quite popular.
Limestone will complement the beauty of any home. It has no preferential direction of splitting and can be carved and cut in a variety of sizes and shapes. Limestone has proven its use from simple pavers and treads to landscaping structures. Subtle color and graindifferences are present.
Limestone is homogenous for a natural product. It is a great choice for structures that are expected to endure many generations.
Limestone is used for private residences, public schools, churches, museums and monumental buildings. Certain limestone has unique characteristics. Seashells and fossils are often found embedded in the surface which adds an organic element. There is also limestone that is very porous which gives it a more rustic or aged appearance. Limestone has the possibility of staining or scratchingso its best NOT to use it for countertops. If you cannot resist having limestone for interior design, its best to use an acrylic-based sealer. This will protect the stone and add sheen to its appearance.
MARBLE – Marble is well-known to people. It has been used for centuries in every possible exterior or interior application. Marble is relatively hard and classifies into 4 groups according to the fabrication ability of this material. It is very popular for bar tops, bathrooms, fireplaces and comes in a great variety of colors. Marble has the same general properties as limestone. It can scratch and stain but becomes more beautiful over time. Marble has veining mineral deposits throughout.
Tumbled marble has become popular in the United States in the last few years for flooring, shower and backsplash areas. Green marble that contains serpentine needs to be installed in water areas with specific setting guidelines that the professionals should know of, as water can break apart and warp marble. Polished marble can be slippery to walk on until a patina has built up on its surface.
SANDSTONE – Composed mainly of rock or sand-size mineral grains. Most sandstone is composed of feldspar and quartz which are two of the most common minerals found in the earth's crust. Sandstone varies in color but most commonly comes in brown, yellow, tan, red, white and gray. Sandstone is easy to work with and resists weathering. This makes it a common paving and building material. It is a very versatile material, suitable for most types of exterior and interior applications that include flooring, roofing, and wall cladding.
Deposits from sand dunes can be recognized by wavy coloration lines and fluidly and irregularly shaped weathering patterns when sectioned. When weathered, water deposits form more regular blocks.
Sandstone generally has a uniform texture and is soft making this type of hardscape user-friendly for a number of applications. Most sandstone is preferred for flooring and wall cladding due to its aesthetically pleasing appearance, high compression strength and low absorption rate. Hardscape user-friendly for a number of applications.
Since sandstone is highly weather resistant it can be used for a paving material. Sandstone pavers can be used for pool surrounds, patios, balconies, pool coping, veneer and cladding.
SLATE – Slate is a metamorphic rock that is acid resistant, strong, non-absorptive and dense. It is impervious to thaw and freeze cycles and has been used in the construction of homes for thousands of years. Slate is the material of choice for discerning builders, architects, contractors and designers.
North America produced slate comes in a variety of colors that include green, black, red, purple and gray. Many of these slates are available with blotching of more than one color. Some even include a color weathering characteristic which adds warm earth tones. Imported slate from South America, Africa and Asia can yield copper and gold tones.
Slate can be worked with a natural cleft surface or to a machined finish by honing, polishing or gauging. Each piece of slate is vary in veining, shade, texture, color and is unique. Slate is remarkably versatile and it will work just fine with any design style whether you need it for your woods cabin or a luxury mansion.
Slate works for exterior landscaping or interior floor surfaces and also serves as a beautiful pool coping, a durable stain resistant countertop, building cladding, countertop, building cladding, pavers, shower enclosure and a fireproof roof covering that can last for generations to come. Slate is easily sawn or trimmed to size, split to any thickness and machined to any finish, slate has the versatilityin design and construction is limitless.
TRAVERTINE – Travertine is a sedimentary rock formed in hot springs and can be referred to as a travertine limestone or travertine marble. Travertine and limestone have a similar mineral composition (calcium carbonate). However, what makes it unique is that it has natural cavities in its surface and it is also available in various patterns. Travertine can be cut in a cross or fleuri cut that exposes a more subtle and random flowery pattern. It can also be cut in a "vein cut" to expose the linear patterns of the natural bedding planes. The natural cavities are generally filled with grout so that a more durable surface to be created. Keep in mind that unfilled travertinecan create an unusual and interesting surface finish.
Travertine is mostly used for tiles for outdoor or indoor flooring, it comes in a variety of earthy tones. Dimensional travertine may also be available for use as exterior cladding, vanity tops, fireplace surrounds and a number of specialty items such as light switch plates and sinks. Travertine is also available in various building stone formats such as a rubble veneer or split face ashlar. It can be used for garden walkways or outdoor patios.
Travertine can be matched and mixed with other stones to create unique designs that will satisfy even the most discerning taste. The most popular finish for that material is a honed finish which is a matte finish.
OTHER NATURAL STONE – While limestone, marble, granite, sandstone, travertine and slate represent most stones used for buildings, there are a number of other options available such as porphyry, cantera, onyx, flagstone, agglomerate, quartzite, semiprecious stones, shellstone, sodalite and soapstone.travertine. Slate represent most stones used for buildings.