Article
Time to Get Your Sauna On
By Probuilt Staff
November 10, 2022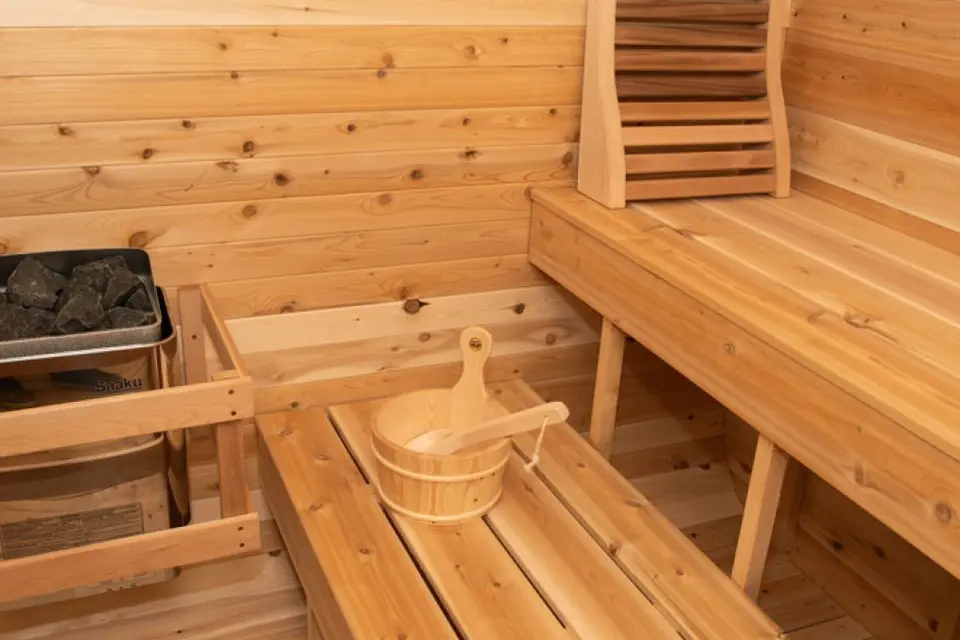 So, you've made the decision to get a sauna. Congratulations! You have put yourself as a priority. However, before you grab your towel and your ear buds, we thought we'd present a few frequently asked questions to you so that you can have a better understanding of this awesome investment you are making.
You have probably considered these questions already. Or perhaps you haven't even thought of them yet. Either way, we just wanted to make this an informative decision for you.
How long should I stay inside a sauna? This will vary between people, naturally, but the best answer is that you should stay inside a sauna until you begin to feel uncomfortable. Most people will sit in a sauna for about 10-15 minutes. They may then step outside of it for a bit to cool off and perhaps go back in for another similar session. However, if you ever feel dizzy, faint, lightheaded, or otherwise uncomfortable, leave the sauna right away.
What should I do after time spent in a sauna? After your sauna session, it is a good idea to take a shower or a bath to remove any residue from your skin. It is recommended that you moisturize your skin well and shampoo your hair. Plus, it is important to drink some water after your sauna session to restore any fluids lost.
What is the ideal temperature for a sauna? Again, this depends on your preference and what you can tolerate. Most people enjoy their sauna at temperatures between 150 degrees Fahrenheit and 175 degrees Fahrenheit for traditional saunas and between 120 degrees Fahrenheit and 130 degrees Fahrenheit for infrared saunas.
What about any health issues I have? Should I use a sauna? As with anything regarding your health, it is highly recommended you speak with your health care practitioner and/or personal physician about using a sauna, especially if you have a history of high blood pressure, heart problems, or other illnesses, conditions, or diseases. Short answer? Speak with your doctor first before using any type of sauna.
When you are ready to get a sauna of your own, just let us know. You deserve the gift of improved health and well-being, and Probuilt Pool & Patio stands at the ready to deliver! Be sure to browse our exciting portfolio of personal home saunas for both indoor and outdoor enjoyment.